Pot O'Gold Articulation Game for Apraxia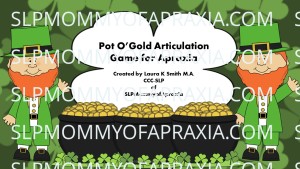 I was finally able to make a new game for my kiddos with enough time to spare for St. Patrick's Day! This game follows the same idea as my other repetitive games.  Kids have a game board, in this case, a black pot: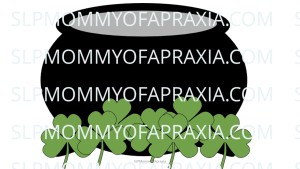 The kids draw a card from the card deck.  If the card contains a shamrock with gold coins, the child collects the amount of coins shown and then practices their targeted speech sound/syllable that amount of times.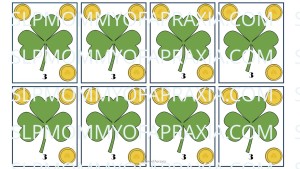 Some cards have surprise twists that include "snatching coins from other players," losing a turn, or giving some of their coins to other players.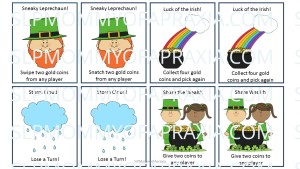 The player with the most coins at the end wins the game! My kids really enjoy these games and I hope kids on your caseload do too!  Enjoy!  Get it in my teachers pay teachers store for free for a short time!