Feed the Snowman Articulation Game for high repetitions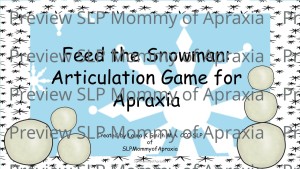 I decided since my Spooky SpiderWeb game was so popular, I'd make another one for my kids with a winter snow theme.  I go back to work tomorrow and I'm excited to play this with the kids.
You start with printing out the snowman boards. Glue onto a manila envelope or cereal box and cut out the mouth.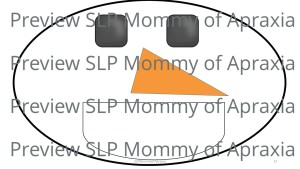 Then cut out the game cards and snow balls.  Cutting out the snowball will be a bit tedious, but if you laminate them, then you'll never have to do it again!
The snowflake game cards come with pages containing 1-4 snowballs.  The child picks a card, and then gets to feed his/her snowman the number of balls on the card.  Of course, the number of snowballs dictates the amount of times the child must say their target word or sound.
The snowman with the most snowballs wins!  Get it FREE in my TpT store for a limited time.  Follow me there or here so you don't miss out on any freebies.