Outloud Timer app Review and giveaway
Timers can be a useful way to manage behavior, promote task completion, or as a way to motivate the child.  Digital clocks and timers are great and convenient, but they aren't teaching kids an understanding of the passage of time, and are more abstract.
Outloud Timer is different.  You have the option to set the timer to either seconds or minutes and then set the time.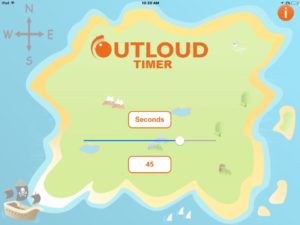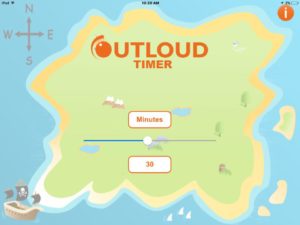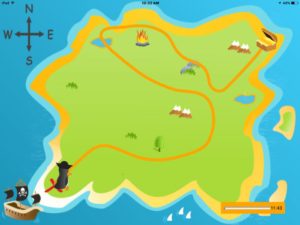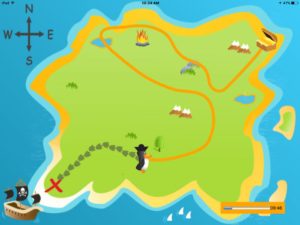 A penguin appears and the child can draw a path to the treasure chest.  The penguin waddles its way to the treasure box AND a digital countdown is also provided in a small box in the lower right corner.  Once the penguin reaches the end, the treasure box opens with music and money sounds, and coins are displayed animatedly across the screen.
As a bonus, I'm also able to touch on some receptive language concepts while they draw the path, working on concepts like: around, next to, left, right, bottom, top, side corner etc.  Some kids with a receptive language processing disorder have difficulty with these concepts, so this can be a nice easy way to sneak in some practice just by setting a timer.
In a surprise twist, one client I have actually thinks of this app as the reward!  He was too distracted by using the app as a timer, but he LOVED drawing the path and watching the penguin complete it.  Either way, it's a win win.
Also, it's available on both the iPhone and the iPad making it really convenient.
You can head to iTunes to download the app here where it's only 99 cents!  Or, enter to win a copy in my giveaway.  Enter below
I was provided a copy of this app for free to complete this app review.  I was not offered any other royalties and all opinions are my own. ~ Laura