Winter holiday themed Dauber games for repetitive practice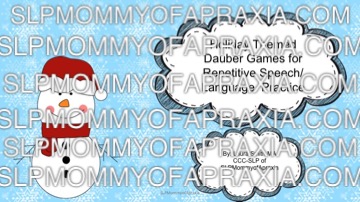 [purchase_link id="848″ text="Purchase" style="button" color="blue"]

My kiddos love using BINGO daubers to for any activity.  I personally buy the ones straight from the machine in the BINGO parlors.  They have the best quality and don't seem to be as messy as ones I get from the teacher or speech stores.  Then we roll the dice and practice saying our target words the number of times on the dice while dobbing the board.  Give a board to each player, and whomever fills it up first wins!
To shake it up, I included game cards and a spinner if you don't want to use dice.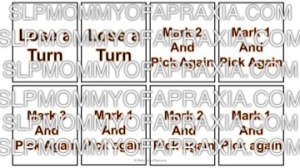 [purchase_link id="848″ text="Purchase" style="button" color="blue"]
Get this activity in my store through your secure paypal account!  Download and have fun!